The State of Us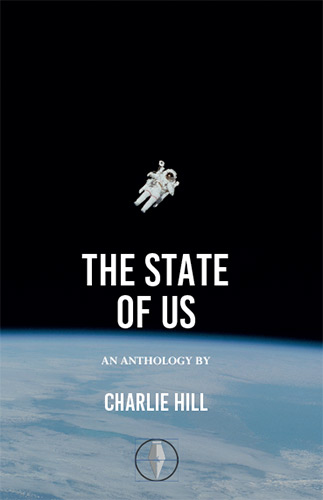 The State of Us, Fly on the Wall Press, 2023
'Charlie Hill's excellent The State of Us is a clear-eyed, comic, occasionally angry but deeply humane flick through climate collapse, war, political instability, armageddon, competitive parents and warring foodies. He never lets his ire overwhelm his empathy, though, and has an auteur's eye for a perfectly-timed hard cut. It's funny but it's not funny, and in that uncomfortable space Hill captures something essential about humanity.' Will Ashon
'Wonderful - a collection of brilliantly inventive absurdist tales from our increasingly fictional reality. Charlie Hill's eclectic pantheon of characters try to make sense of a strange world. They never can. It's not their fault. It makes no sense. How else to describe this book? If Kafka had come from Birmingham and written about climate change, feminism, war, food, parenting and space travel, then the result might well have resembled The State of Us. The best sort of hilarious and poignant satire.' Joanna Kavenna
The Pirate Queen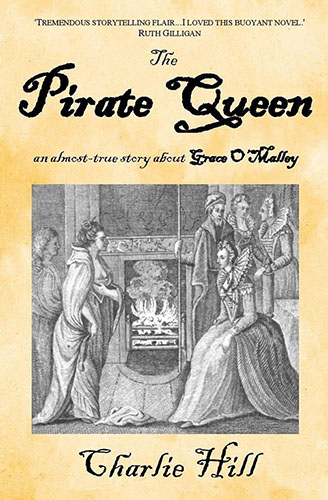 The Pirate Queen, Stairwell Books, 2022
'With tremendous storytelling flair, The Pirate Queen recasts one of Ireland's unknown heroines and places her adventures centre stage. Exploring female resilience and strength, and the power of stories to shape the world, I loved this brief but buoyant novel.' Ruth Gilligan
'The Pirate Queen is a compelling and vividly realised story of solidarity, courage and resistance across the generations. Historically rich, with a lively and complex cast of female characters, it is also a story about the power and importance of stories: to, succour, inspire, and spur us on to dare and defy in our turn. A wonderfully engaging and timely book.' Fran Lock
'Lively, lyrical and engrossing, the novel brings the past to life in the tale of the Irish Boudicca, a fearless leader whose story is used by a rebellious governess to inspire her pupil to resist a forced marriage. I found it irresistible.' Miranda Seymour
I Don't Want to go to the Taj Mahal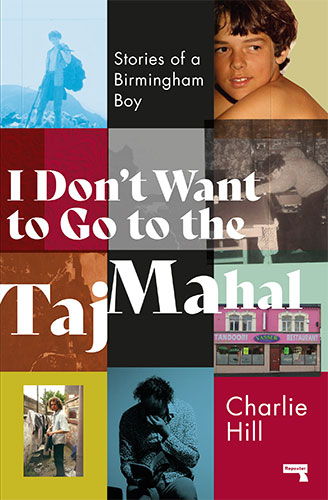 I Don't Want to go to the Taj Mahal, Repeater Books, 2020
Charlie Hill is the chronicler Birmingham needs. Clear-eyed and sharply written, this a memoir - a set of poetic postcards, really - which offers a kaleidoscope of the past, a history of Charlie and of the city itself. It never strays into nostalgia or cosiness, but rather offers the reader glittering bright glimpses of the eighties, nineties and noughties. Natalie Haynes
'Charlie Hill's laconic and bitter-sweet memoir of afternoons -no, years!- frittered away in the edgy suburbs of south Birmingham during the stoned and feckless last decades of the 20th century is mordant, touching, and -uniquely for a work of autobiography- entirely without vanity. Hill's many, notable gifts as a writer -as he steers his readers through the callow excesses of youth towards the getting of wisdom that comes with age (and family life)- include his narrative economy, his honesty, and his pin-point clarity. This is truly how it was for all of us back then, when we were free and tireless, young and lost.' Jim Crace
'Hill's economic autobiography is a simplistic list of addresses, dead end jobs, cultural ephemera, and brief assignations, garnished with two or three short paragraphs of barely formed reflection. And yet, in reducing his life to these most basic elements, it manages to be a more profound comment on existence then many more self-consciously analytical efforts. As if to confound Wittgenstein, it appears the unexamined life was worth living after all.' Stewart Lee
'Utterly rancid. I loved it' Stewart Home
Walking Backwards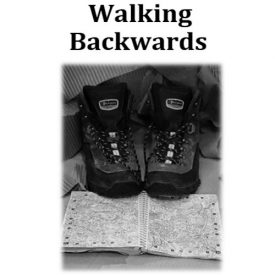 Walking Backwards, pamphlet, V. Press, 2017. Sold out.
"With Walking Backwards Charlie Hill gives us dense fragments of closely-observed lives, obsessive interiors and broken, unspoken loves. The result is touching, funny, melancholy and entirely worth reading." AL Kennedy
Stuff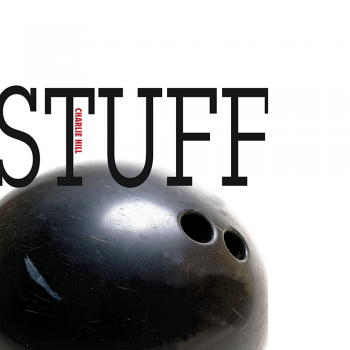 Stuff, Cinnamon Press, 2016. Sold out.
'An engrossing piece that…were the author French and his readers all French, might well have been regarded as a worthy late edition to the school of existentialist literature' Nicholas Royle, Best British Short Stories (Salt Publishing, 2017)
'Sensitive, evocative and touching, Stuff begins with a density of detail and then sheds names, memories, family, home and belongings as the narrator leads the reader to a brink.' Alison Moore
Books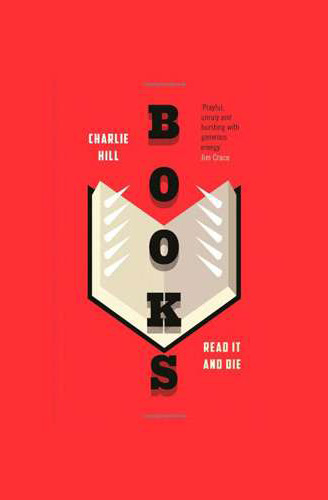 Books, Profile Books, 2013. Currently unavailable.
'The novel is a delight as it sets up its target – the mediocrity of commercialised popular culture – and then throws every ball in the shy to knock it down. It's sharp, caustic, intelligent, often hilarious and, yes, ultimately serious, as decent satire should be, as well as providing a handy check-list for movements in modern art and literature, and a hard look at the way these are commodified.' Charles Lambert 
The Space Between Things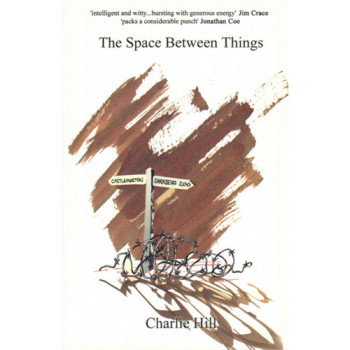 The Space Between Things, Indigo Dreams Press, 2010. Currently unavailable.
'Every city in Britain has its Moseley, the edgy, arty Birmingham anti-suburb where the studes and crusties come to rent and squat. Charlie Hill's intelligent and witty The Space Between Things captures their culture with brutal, unpretentious clarity. His novel charts the years between Moseley's first rave and the height of the road protests, an age of well-meaning self-indulgence, where the partying never ends but the politics never quite get going. It is, like the suburb itself, playful, unruly and bursting with generous energy.' Jim Crace

'What I like very much about this novel is that it vividly captures a moment in Britain's recent past, and takes us inside a world and a milieu which most readers won't have known before. And of course, as a tragic love story, it packs a considerable punch.' Jonathan Coe